Today, the UK is rife with social-political issues that have taken centre stage over the last few years. This includes Brexit, the fallout from the Covid-19 pandemic, the cost of living crisis and pressing immigration policy issues amongst many other distressing topics which are affecting British lives all over the UK. These issues are making headlines on a daily basis whether in print newspapers, magazines or online. They've also made their way to television as crucial storylines on popular shows, reinstating the critical nature of their themes.
Discussing these topics on TV and engaging with them has become vital to viewers who can relate as well as those who simply take an interest, and audiences are engaging with these current and relevant subject matters which are statistically affecting higher numbers of the British population than ever before. I've collated a list of seven must-watch TV shows that portray the reality of life in the UK today. They're an assortment of differing shows, yet all with the same objective: they all are reflective of very current political situations we face, one in particular Noughts and Crosses, is reflective of something which will never happen yet echoes the thoughts and feelings of the oppressed reinforcing the power of storytelling in general. All these shows ultimately magnify personal experience in a way our government never may; delicately, empathetically and truthfully.
---
1. Top Boy (2021)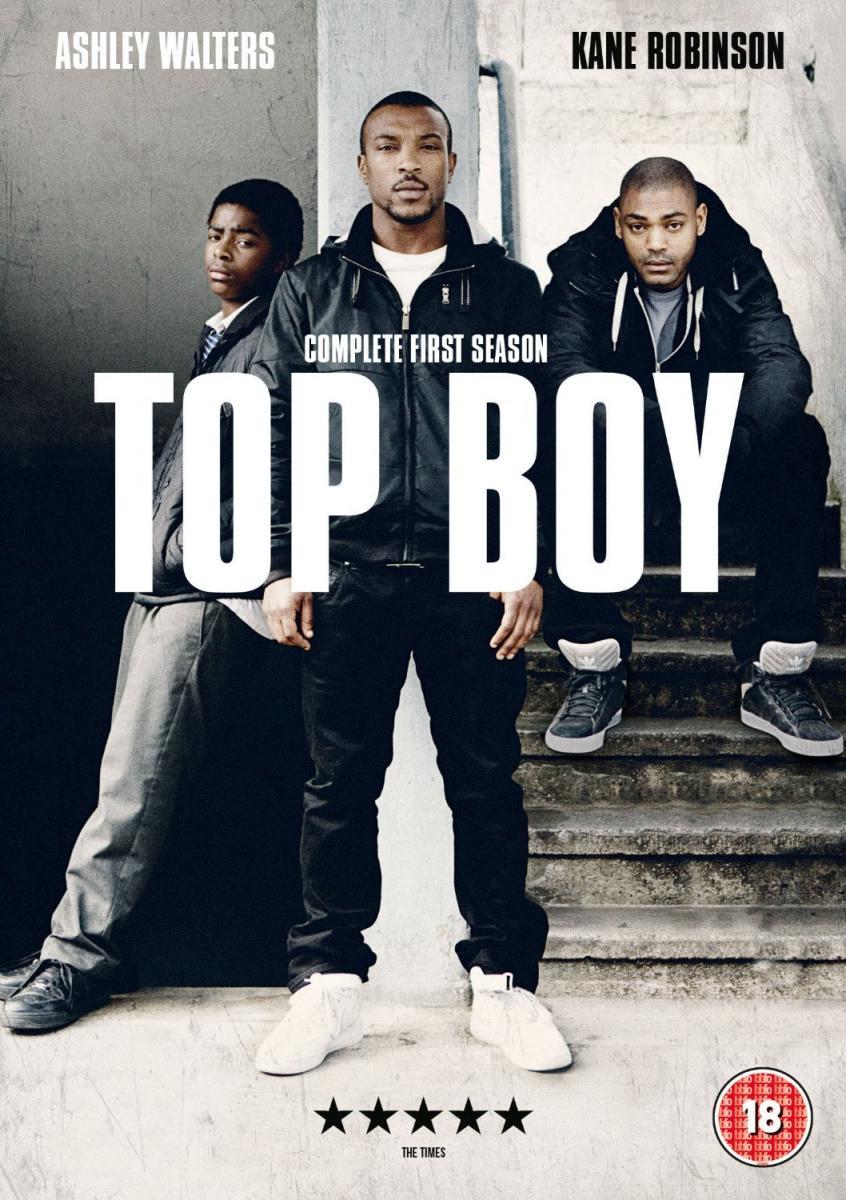 Top Boy has always zeroed in on breaking the law. The show centres on the UK's gritty gang culture, housing estate drug dealings and it zooms in on an intriguing deportation storyline through the character of Amma Ayittey, reflecting Britain's flawed immigration system toward British people who should have the right to live and work in the UK. It also interestingly reflects a portion of Black youth culture which is often overlooked in generic media, the general character of the social milieu in which young black youths communicate, reflect and thrive in who they are. This idea was actually why the show was almost cancelled at the start due to what was felt to be an uninteresting part of Black social culture, but its authenticity deems it an important and powerful drama today.
2. Sitting in Limbo (2020)
The BBC drama 'Sitting in Limbo' follows the real-life story of Anthony Bryan, a Jamaican British painter/decorator who lived in the UK for fifty years, and who was mistakenly labelled by the Home Office as an "illegal" immigrant. This timely drama revolves around the grave mistakes made by the government during the Windrush scandal and how degrading it was, savagely affecting the lives of the Windrush generation.
3. Bodyguard (2018)
Written by the creator of 'Line of Duty' (2012), this show was one of the most talked-about shows in 2018. This political thriller opens with Sergeant David Bunn talking down a young Muslim girl from detonating a vest covered in explosives by her husband that she is strapped into on a train from Glasgow to London, eventually persuading her against becoming a suicide bomber. Terror and politics are both prominent themes throughout the show and though it's a very controversial and stereotypical opening scene, it gripped British viewers and detailed the interesting job role of a Personal Protection Officer (PPO) to a politician. 
4. I May Destroy You (2020)
This dark comedy, written by Michaela Cole, focuses on the rising number of sexual assaults in the UK. The show revolves around the story of Arabella, a British Ghanaian writer who during a struggle to complete a first draft of her second book, goes on a night out and the next morning she nurses a hazy recollection that she was sexually assaulted the night before. This changes her life irrevocably and the aftermath of her attack as well as the reactions of those around her, lives in the contours of the show. The show amplified the cries of many women that spoke out during the #MeToo and #TimesUp movements, and their profound effect on women in the UK. At the time it debuted, the show was current and timely and it remains so today. 
5. Three Families (2021)
Three Families is a mini-series drama based on real-life testimonies surrounding abortion laws in Northern Ireland. The show is extremely powerful and holds a tough stance as we are introduced to three different case studies of pregnancy, each family choosing to abort their babies for different reasons. All characters reside in Northern Ireland where abortion rules were very strict compared to other parts of Europe due to the Abortion Act of 1967 which did not legalise abortion there up until recently as it did in the UK. An intriguing take on abortion laws in light of Roe Vs Wade being repealed in the US.
6. Noughts and Crosses (2020)
Though set in a fictional world, this show deals with the theme of power, discrimination, colonisation and systemic oppression. Based on the best-selling novel series by the same name and written by Malorie Blackman, this show imagines a world where Black people (known as the crosses) overrule poorer white people (the noughts) in London. They exist in a divided world, as we do, backwards scenarios taking centre stage but this time white people are the oppressed. The show very obviously and uniquely flips race on its back making for an interesting watch.
7. Bloodlands (2021)
Starring James Nesbitt, this Irish Noir police drama is a tale of revenge that manages to weave in some interesting portrayals of the history of the IRA. The main protagonist, Detective Tom Brannic,  reveals that he is indeed on the hunt for his wife's murderer from twenty years ago. Sewn into that personal quest, is his day job which involves a car pulled out of the water seemingly belonging to a former IRA operative that opens a secret case called 'Goliath.' This is a solid police drama, one which will surely entertain anyone interested in the history of the IRA.